A Personal Reflection on Establishing a New Multi Author Blog and its Role in Developing Research-Informed Teachers
Keywords:
Community of Practice, Identity, Legitimate Peripheral Participation, Multi Author Blog, Research, Technology Enhanced Learning
Abstract
In 2016 a Multi Author Blog was established to engage student participation in the community of research-informed teachers. This reflection discusses the reasons for its conception and some of the opportunities the Multi Author Blog could provide to schools. In a time when developing teachers as researchers is a priority for ITT providers and schools and when there is a national drive towards a research-informed profession, it is suggested that the use of new technology could be a way to satisfy both professional development and general teacher engagement with research in a sustainable and affordable way.
Downloads
Download data is not yet available.
References
BERA & RSA 2014 Research and the Teaching Profession: Building the capacity for a self-improving education system.
Carter, A. (2015). Carter review of initial teacher training (ITT). DfE. Retrieved March 08, 2017, from https://www.gov.uk/government/uploads/system/uploads/attachment_data/file/399957/Carter_Review.pdf
DfE. (2016). Standard for teachers' professional development: Implementation guidance for school leaders, teachers, and organisations that offer professional development for teachers. DfE.
DfE. (2017). Initial teacher training criteria and supporting advice: Information for accredited initial teacher training providers. DfE.
Killeavy, M. and Moloney, A., 2010. Reflection in a social space: Can blogging support reflective practice for beginning teachers? Teaching and Teacher Education, 26(4), pp.1070-1076.
Lave, J. and Wenger, E., 1991. Situated learning: Legitimate peripheral participation. Cambridge university press.
Powell, D. J. (2012). Using Blogs and New Media in Academic Practice: Potential Roles in Research, Teaching, Learning, and Extension. Innovative Higher Education, 37(4), 271-282.
Shulman, L., & Shulman, J. (2004). 'How and what teachers learn: a shifting perspective'. Journal of Curriculum Studies, 36(2), 257-271.
Vigurs, K. 2016. Using Twitter to Tackle Peripherality? Facilitating networked scholarship for part-time doctoral students within and beyond the university. Fusion Journal, 1, 1-18.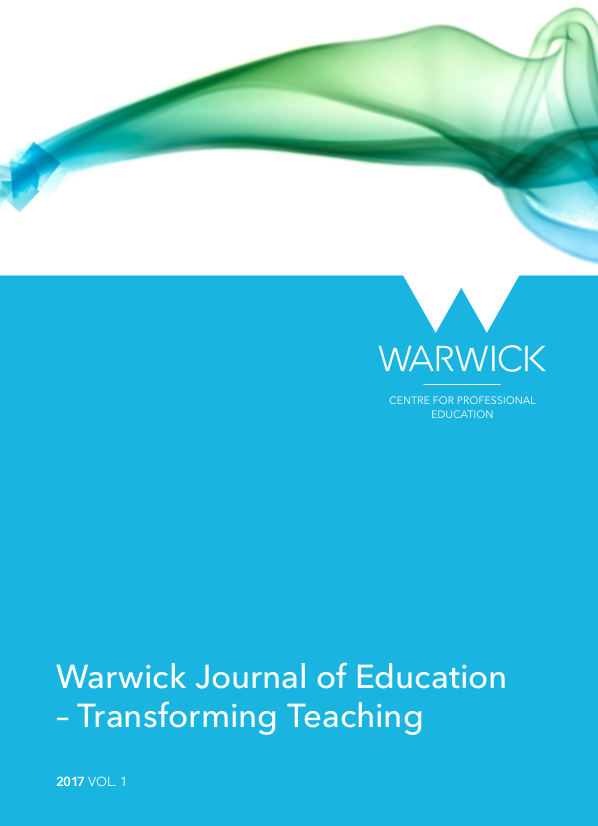 Additional Files
Section
Critical Reflections
License
Authors who publish with this journal agree to the following terms:
- Authors retain copyright and grant the journal right of first publication with the work simultaneously licensed under a Creative Commons Attribution Non-Commercial Share Alike License that allows others to share the work with an acknowledgement of the work's authorship and initial publication in this journal, providing it is not used for commercial purposes and any derivative work is shared with the same license.
- Authors are able to enter into separate, additional contractual arrangements for the non-exclusive distribution of the journal's published version of the work (e.g., post it to an institutional repository or publish it in a book), with an acknowledgement of its initial publication in this journal.
- Authors are permitted and encouraged to post their work online (e.g., in institutional repositories or on their website) prior to and during the submission process, as it can lead to productive exchanges, as well as earlier and greater citation of published work (See
The Effect of Open Access
).