You get what you came for? A Case Study and Reflections on Applying an English Inspection Model in International Schooling
Abstract
This article considers the position of international education, and the ways in which it 'borrows' performativity structures from the English education system. Utilising a recent Case Study and analysing Ralph Tabberer's personal reflections on it, the article outlines ways in which we can continue to learn from the socio-cultural dimensions of the English schooling system that are regularly utilised in an international educational context.
Downloads
Download data is not yet available.
References
Archer, M. (2013) Social Origins of Educational Systems, Oxon: Routledge.
Ball, S.J. (2003) The teacher's soul and the terrors of performativity, Journal of Education Policy, 18: 215-228.
Ball, S.J. (2012) Global Education Inc. – New Policy Networks and the Neo-Liberal Imaginary, Oxon: Routledge.
Ball, S.J., Maguire, M. and Braun, A. (2012) How Schools Do Policy: Policy Enactments in Secondary Schools, Oxon: Routledge.
Barber, M. (2007) Instruction to Deliver: Fighting to Transform Britain's Public Services, London: Methuen.
Bush, T. (2011) Theories of Educational Leadership and Management, 4th ed. London: Sage.
Bush, T. (2015) Keynote to the Leadership, Preparation and Development RIG, University of Derby, May 15 2015, available at: www.Belmas.org.uk from http://derby.cloud.panopto.eu/Panopto/Pages/Viewer.aspx?id=943476e4-1447-46ff-83ca-1936b574e250 [Accessed: May 10 2016].
Bush, T. and Glover, D. (2002) School Leadership: Concepts and Evidence. Nottingham: NCSL.
Bush, T. and Glover, D. (2012) Distributed leadership in action: leading high-performing leadership teams in English schools, School Leadership and Management: (Formerly School Organisation), 32:1, 21-36.
Chitty, C. (2009) Education Policy in Britain, Second Edition, Basingstoke: Palgrave Macmillan.
Compass Report, (2015) http://www.compassonline.org.uk/wp-content/uploads/2015/03/Compass-BIG-Education-DIGITAL-Final.pdf [Accessed: 8 October 2015].
Davies, D. (1990) The 1988 Education Reform Act: a new era for ERA, In Education and Training, Spring 1990, MCB University Press.
Doherty, C., Mu, L. and Shield, P. (2009) Planning mobile futures: the border artistry International Baccalaureate Diploma Choosers, British Journal of Sociology of Education, 30: 6, 757 - 771.
DfE (2016) 'Revised A-Level Statement: New A-Levels and GCSEs from 2016' Taken from: https://www.gov.uk/government/speeches/gcse-and-a-level-reform [Accessed: 2 April 2016].
Earley, P. (2013) Exploring the School Leadership Landscape: Changing Demands, Changing Realities, London: Bloomsbury.
Green, A. (2013) Education and State Formation, Basingstoke, MacMillan Press.
Gunter, H.M., Hall, D. and C. Mills (Eds.) (2014) Education Policy Research: Design and Practice at a Time of Rapid Reform. London: Bloomsbury Publishing Plc.
Gunter, H. (2012) Leadership and the Reform of Education, Bristol: Polity Press.
Hargreaves, A. and Fullan, M. (2012) Professional Capital – Transforming Teaching in Every School, Oxon: Routledge.
Harris, A. (2010) Distributed Leadership. In The principles of educational leadership and management, ed. Bush, T., Bell, L., and Middlewood, D. London: Sage.
Kadushin, C. (2012) Understanding Social Networks: Theories, Concepts, and Findings, Oxford: Oxford University Press.
Khan, S., R. (2011) Privilege: The Making of an Adolescent Elite at St. Paul's School, Princeton & Oxford: Princeton University Press.
Leithwood , K., Jantzi, D., and Steinbach, R. (1999) Changing Leadership for Changing Times. Buckingham: Open University Press.
Marshak, D. (2003) No Child Left behind: A Foolish Race into the Past, The Phi Delta Kappan, 85:3, 229-231.
Outhwaite, D. (2011) 'Contemporary Issues in Education Policy', In Walkup, V. (Ed), Exploring Education Studies, Longman Pearson: Harlow, Essex.
Piketty, T. (2013) Capital in the Twenty-First Century, Harvard: Harvard's College.
Savage, M., Cunningham, N., Devine, F., Friedman, S., Laurison, D., McKenzie, L., Miles, A., Snee, H., and Wakeling, P. (2015) Social Class in the 21st Century, London: Random House.
Seddon, J. (2008) Systems Thinking in the Public Sector: the failure of the reform regime and a manifesto for a better way, London: Triarchy Press.
Senge, P., Hamilton, H. and Kania, J. (2014) The dawn of System Leadership, Stanford Social Innovation Review, available at: www.ssireview.org/articles/entry/the_dawn_of_system_leadership [Accessed: 11 June 2017].
Torrance, D. (2013) Distributed leadership: challenging five generally held assumptions, School Leadership & Management: Formerly School Organisation, 33:4, 354-372.
Townsend, A. (2015) Leading School Networks: Hybrid Leadership in Action? Educational Management Administration & Leadership. 43:5, 719-737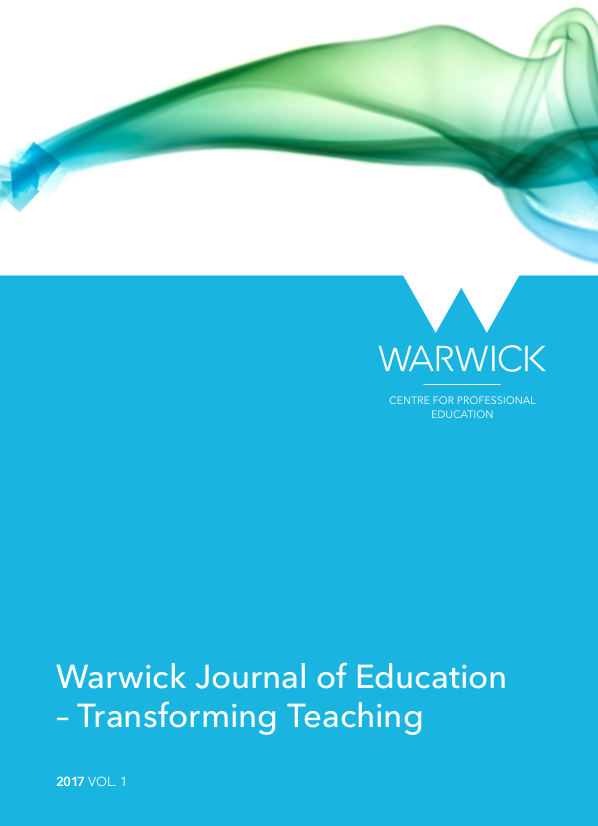 Downloads
License
Authors who publish with this journal agree to the following terms:
- Authors retain copyright and grant the journal right of first publication with the work simultaneously licensed under a Creative Commons Attribution Non-Commercial Share Alike License that allows others to share the work with an acknowledgement of the work's authorship and initial publication in this journal, providing it is not used for commercial purposes and any derivative work is shared with the same license.
- Authors are able to enter into separate, additional contractual arrangements for the non-exclusive distribution of the journal's published version of the work (e.g., post it to an institutional repository or publish it in a book), with an acknowledgement of its initial publication in this journal.
- Authors are permitted and encouraged to post their work online (e.g., in institutional repositories or on their website) prior to and during the submission process, as it can lead to productive exchanges, as well as earlier and greater citation of published work (See
The Effect of Open Access
).