Editorial
Understanding the Conundrum Secular States, Fundamentalist Politics
Abstract
The theme of this special issue of Feminist Dissent focuses on the ways in which religious fundamentalist movements have become hegemonic in many secular states around the world. This purported paradox of fundamentalist politics gaining power in secular states is all the more challenging to analyse in the context of both the consolidation and re-articulation of neoliberalism as an ideology and framework for organising economy and society in the era of late capitalism and its successive crises. Specifically, we are interested in exploring the ways in which these transformations within state, society and the economy have affected women's positions and gender relations. The illustrative case studies we examine in this issue are India, Israel and Turkey.
Downloads
Download data is not yet available.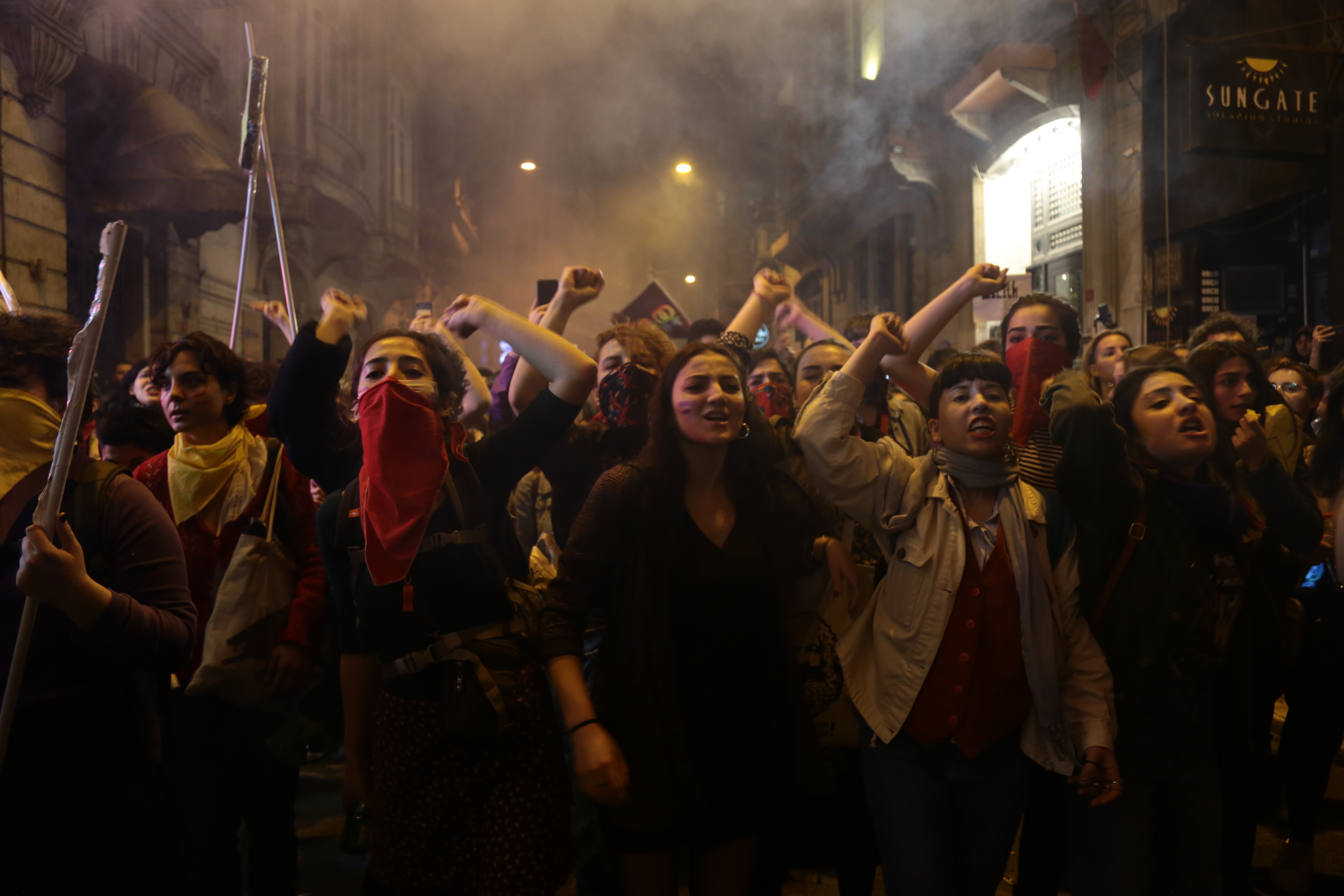 Downloads
License
Copyright (c) 2020 Yasmin Rehman, Gita Sahgal, Rashmi Varma, Nira Yuval-Davis
This work is licensed under a Creative Commons Attribution-NonCommercial-ShareAlike 4.0 International License.
Authors who publish with this journal agree to the following terms:
- Authors retain copyright and grant the journal right of first publication with the work simultaneously licensed under a Creative Commons Attribution Non-Commercial Share Alike License that allows others to share the work with an acknowledgement of the work's authorship and initial publication in this journal, providing it is not used for commercial purposes and any derivative work is shared with the same license.
- Authors are able to enter into separate, additional contractual arrangements for the non-exclusive distribution of the journal's published version of the work (e.g., post it to an institutional repository or publish it in a book), with an acknowledgement of its initial publication in this journal.
- Authors are permitted and encouraged to post their work online (e.g., in institutional repositories or on their website) prior to and during the submission process, as it can lead to productive exchanges, as well as earlier and greater citation of published work (See
The Effect of Open Access
).