Christian Fundamentalists in the UK
Moral Swords of Justice or Moral Crusaders?
Abstract
This article considers two streams of Christian Right mobilisation in the UK – the Christian Peoples Alliance and the Conservative Christian Fellowship – in the context of neoliberalism and resurgent communitarianism. The article notes their roles as moral swords of justice in challenging a lack of local democracy, the weight of multi-national corporations, racism and hostility towards migrants. Conversely this article also shows how that same morality underlines an assault on women's reproductive rights and enables the perpetuation of Christian supremacy and anti-Muslim sentiment within the context of a national turn to communitarianism and a discourse about British values and cohesion. The article concludes by highlighting the conditions within which these Christian Right organisations garner political space and legitimacy, the registers they utilise to make their claims and the specific aspects of their interventions and ideology that make them fundamentalist formations. 
Downloads
Download data is not yet available.
References
Biddlecombe, S. 'No More Intimidation: How We Can Tackle the Rise of Anti-Abortion Protests Outside UK Clinics' dated 26th October 2016 and published by The Stylist. Available at: http://www.stylist.co.uk/life/why-we-need-buffer-zones-around-abortion-clinics-stylist-talks-to-cathy-newman?utm_content=bufferc2150&utm_medium=social&utm_source=twitter.com&utm_campaign=buffer [last accessed 28th March 2017].
Blond, P. (2010) Red Tory: How the Left and Right Have Broken Britain and How We Can Fix It. Faber and Faber Limited: London.
Bretherton, L. (2010) Christianity and Contemporary Politics. London: Wiley-Blackwell.
Brown, A. (2010) 'Tories and the New Evangelical Right' dated 10th May 2010 and published by The Guardian and available at: http://www.guardian.co.uk/commentisfree/andrewbrown/2010/may/10/evangelical-religion-tory-conservatives [Last accessed 19th March 2017].
Brown, W. (2008) Regulating Aversion: Tolerance in the Age of Identity and Empire. Princeton University Press.
Christian Peoples Alliance (2013) The Mayflower Declaration: Christian Democratic Values for Society. Christian Peoples Alliance: Kent.
Christian Peoples Alliance (2014) Standing for the Truth. Christian Peoples Alliance: London.
Christian Peoples Alliance (2015) Manifesto. Christian Peoples Alliance: London.
Christian Peoples Alliance (2016) Manifesto. Christian Peoples Alliance: London.
Cook, C. 'Tories Rewrite Party Doctrine' dated 12th February 2010 published by The Financial Times and available at: http://www.ft.com/cms/s/2/12400596-16ac-11df-aa09-00144feab49a.html#axzz1AJyjO0UY [last accessed 23rd March 2017].
Cowden, S. and Singh, G. (2017) 'Community Cohesion, Communitarianism and Neoliberalism' in Critical Social Policy, 1-19.
Cowden, S. and Sahgal, G. (2017) 'Why Fundamentalism' in Feminist Dissent, Issue 2.
Deneulin, S., Hussein, D. and Ritchie, A. (undated) Citizen Organising: Reweaving the Fabric of Civil Society? Paper presented at The Contextual Theology Centre.
Dhaliwal, S. (2012) Religion, Moral Hegemony and Local Cartographies of Power: Feminist Reflections on Religion in Local Politics, PhD thesis submitted to Goldsmiths, University of London.
DeHanas, D. N. and Pieri, Z. P. (2011) 'Olympic Proportions: The Expanding Scalar Politics of the London "Olympics Mega Mosque" Controversy' in Sociology, 45(5) 798–814.
Ellis, R. 'A New Threat to Free Choice: How Anti-Abortion Protestors got Organised' dated 17th October 2016 and published by The New Humanist. Available at: https://newhumanist.org.uk/articles/5096/a-new-threat-to-free-choice-how-anti-abortion-protesters-got-organised [Last Accessed 28th March 2017].
Etzioni, A. (1995) The Spirit of Community: Rights, Responsibilities and the Communitarian Agenda. Fontana Press.
Fekete, L. (2006) 'Enlightened Fundamentalism? Immigration, Feminism and the Right' in Race & Class 48(2): 1.
Furbey, R. (2012) 'Beyond Social Glue? Faith and Community Cohesion' in Yuval-Davis, N. and Marfleet, P. (eds) Secularism, Racism and the Politics of Belonging, Runnymede Perspectives, Runnymede, London.
Giddens, A. (1998) The Third Way: The Renewal of Social Democracy. Policy Press.
Gilbert, J. (2007) 'The Complexity of the Social' in Soundings 35(1): 41–53.
Glasman, M. (2010) 'Labour as a Radical Tradition' in Soundings (46): 31–41.
Goodhart, D. (2004) 'Too Diverse?' in Prospect, February 2004, pp. 30-37.
Hundal, S. 'The Right Hand of God' dated 24th April 2010 published in The New Statesman and available at: http://www.newstatesman.com/uk-politics/2010/04/conservative-christian [last accessed 24th March 2017].
Kaufman, E. (2017) Racial Self-Interest is not racism: ethno-demographic interests and the immigration debate, Policy Exchange: London.
Keith, M. (2005) After the Cosmopolitan?: Multicultural Cities and the Future of Racism. Routledge.
Lee, E. (2017) Constructing Abortion as a "social problem": Sex selection and the British abortion debate in Feminism & Psychology 2017, Vol. 27(1) 15–33.
Modell, D. 'Christian Fundamentalists Fighting Spiritual Battle in Parliament' dated 17th May 2008 published by The Telegraph and available at: http://www.telegraph.co.uk/news/uknews/1975933/Christian-fundamentalists-fighting-spiritual-battle-in-Parliament.html [Last accessed 24th March 2017].
Murphy, C. 'Catholic Pressure on Fertility Bill' dated 11th March 2008 published on BBC Newsline and available at: http://news.bbc.co.uk/1/hi/health/7289786.stm [Last accessed 23rd March 2017].
Purewal, N. and Eklund, L. (2017): ''Gendercide', abortion policy, and the disciplining of prenatal sex-selection in neoliberal Europe' in Global Public Health.
Putnam, R. (2001) Bowling Alone: The Collapse and Revival of American Community. Simon and Schuster.
Rose, N. (1999) Powers of Freedom: Reframing Political Thought. Cambridge University Press: Cambridge.
Sandel, M. (2009) 'A New Politics of the Common Good'. BBC Reith lectures 2009.
Smith, G. (2002) 'Religion and the Rise of Social Capitalism: The Faith Communities in Community Development and Urban Regeneration in England' in Community Development Journal, 37 (2).
Spivak, G. (1985) 'Can the Subaltern Speak? Speculations on Widow Sacrifice' in Wedge (Winter – Spring 1985), 7-8, 120-130.
The Church Times (15th March 2009) 'Three years after war, Iraq is worse'.
White, M. (2004) 'Year of the Ram?' published by The Guardian on 10th June 2004 and available at: https://www.theguardian.com/society/2004/jun/10/londonpolitics.elections2004 [last accessed 18/01/2017].
Yuval-Davis, N. (2006) 'Belonging and the Politics of Belonging' in Patterns of Prejudice 40(3): 197–214.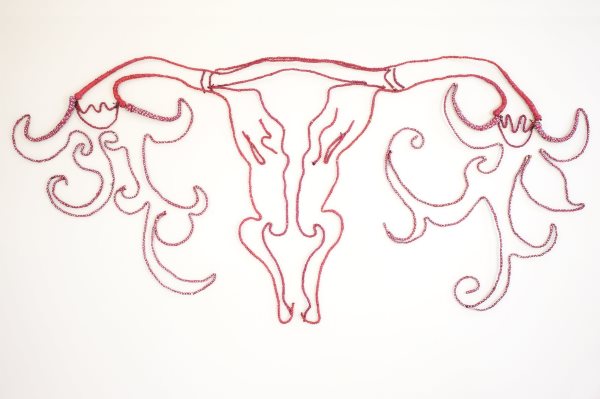 Section
Journal Issue Prep
Copyright (c) 2017 sukhwant dhaliwal
This work is licensed under a Creative Commons Attribution-NonCommercial-ShareAlike 4.0 International License.
Authors who publish with this journal agree to the following terms:
- Authors retain copyright and grant the journal right of first publication with the work simultaneously licensed under a Creative Commons Attribution Non-Commercial Share Alike License that allows others to share the work with an acknowledgement of the work's authorship and initial publication in this journal, providing it is not used for commercial purposes and any derivative work is shared with the same license.
- Authors are able to enter into separate, additional contractual arrangements for the non-exclusive distribution of the journal's published version of the work (e.g., post it to an institutional repository or publish it in a book), with an acknowledgement of its initial publication in this journal.
- Authors are permitted and encouraged to post their work online (e.g., in institutional repositories or on their website) prior to and during the submission process, as it can lead to productive exchanges, as well as earlier and greater citation of published work (See
The Effect of Open Access
).