Why Fundamentalism?
Stephen Cowden

Gita Sahgal
Abstract
This article is intended to generate a discussion about religious fundamentalism. We begin by proposing a definition and arguing for the value of 'fundamentalism' as an analytical category that allows the understanding of common political discourses, interventions and practices across different religions and diverse contexts.  We then delineate key components of fundamentalist movements, looking in particular at the construction of a neo-patriarchal political order as a key objective.
We then move to trying to understand why fundamentalism has emerged at this particular point in time.  We argue that the weakening of a commitment to a secular politics has occurred through the convergence of several related factors.  Firstly we see the crisis of both 'progressive' versions of nationalism as well as of the political Left (locally and internationally) as having provided a major opportunity for religious fundamentalism, which it has adeptly occupied.  Secondly fundamentalists have interpolated the massively disruptive social changes caused by neoliberal globalisation taking place particularly but not exclusively in the developing world.  Thirdly we see intellectual understanding of the fundamentalist threat to human rights and women's rights in particular has been significantly impeded by the rise of postmodernism and postcolonialism where the romanticisation of essentialised 'other-identity' claims has prevented the development of a critique of the fundamentalist agenda.  
Downloads
Download data is not yet available.
References
Adorno, T. & Horkheimer, M. (1997) Dialectic of Enlightenment London, Verso Books
Achcar, G. (2009) 'The Critique of Religion and the Critique of Capitalism', Unpublished paper delivered at 2009 Historical Materialism Conference, Birkbeck College, University of London, 27 November.
Achar, G. (2013) 'Religion and Politics today from a Marxist Perspective' in Marxism, Orientalism, Cosmopolitanism London, Saqi Books
Afary, J and Anderson, K (2010) Foucault and the Iranian Revolution Gender and the Seductions of Islamism Chicago, University of Chicago Press
Allen, J. (2016) 'The dramatic growth of evangelicals in Latin America' in National Catholic Report 18/8/2016. Available at:
https://www.ncronline.org/blogs/all-things-catholic/dramatic-growth-evangelicals-latin-america [Accessed 30/10/2016]
Armstrong, K (2001) The Battle for God: Fundamentalism in Judaism, Christianity and Islam New York, Harper Collins
BBC 5/10/2016 'El rol de las iglesias cristianas evangélicas en la victoria del "No" en el plebiscito de Colombia'. Available at: http://www.bbc.com/mundo/noticias-america-latina-37560320 [Accessed 30/10/16]
Bennoune, K (2013) Your Fatwa Does Not Apply Here New York, Norton Books
Bensaid, D (2004) An Impatient Life: A Memoir London, Verso Books
Bhatt, C. (1997) Liberation and Purity: Race, New Religious Movements and the Ethics of Postmodernity London, UCL Press
Bhatt, C. (2001) Hindu Nationalism: Origins, Ideologies and Modern Myths Oxford, Berg 3PL
Bhatt, C. (2006) 'The Fetish of the Margin: Religious Absolutism, Anti-
Racism and Postcolonial Silence', New Formations No. 59, pp. 98–115.
Chatterje, P. (1993) The Nation and Its Fragments: Colonial and Postcolonial Histories Princeton, Princeton University Press
Dhaliwal, S. (2016) 'Resurgent Sikh fundamentalism in the UK: time to act? Open Democracy 18/10/16
Available at: https://www.opendemocracy.net/5050/sukhwant-dhaliwal/resurgent-sikh-fundamentalism-in-uk-time-to-act
Foucault, M. (1978) 'What Are the Iranians Dreaming About?' Le Nouvel Observateur, October 16-22, 1978. Available at: http://press.uchicago.edu/Misc/Chicago/007863.html [Accessed 122/11/16]
Guardian 15/1/2013 'Mali music ban by Islamists 'crushing culture to impose rule'
Available at: https://www.theguardian.com/music/2013/jan/15/mali-music-ban-islamists-crushing [Accessed 16/11/16]
Guardian 11/10/16 'Asia Bibi blasphemy case to be heard by Pakistan supreme court'
Available at: https://www.theguardian.com/world/2016/oct/11/asia-bibi-pakistan-blasphemy-law-supreme-court-death-sente [Accessed 13/12/16]
Guardian 12/11/16 'Protest at Sikh temple was attempt by youth group to 'reclaim religion'
Available at: https://www.theguardian.com/uk-news/2016/sep/12/arrested-protesters-part-of-attempt-to-reclaim-sikh-religion [Accessed 3/11/16]
Helie-Lucas, M. (2004) 'What is your tribe? Women's struggles and the construction of Muslimness' WLUML Dossier 26. Available at: http://www.wluml.org/node/480
[Accessed 9/11/16]
Helie -Lucas. M. (2015) 'Socialism, feminism, secularism and Islam: interview with Marieme Helie Lucas' Available at:
https://shirazsocialist.wordpress.com/2015/07/09/socialism-feminism-secularism-and-islam-interview-with-marieme-helie-lucas/ [Accessed 3/11/2016]
Human Rights Watch (2002) 'We Have No Orders to Save You: State Participation and Complicity in Communal Violence in Gujarat'
Available at: https://www.hrw.org/reports/2002/india/
Huntington, S. P. (1996) The Clash of Civilizations and the Remaking of World Order. New York: Simon & Schuster.
Imam, A., Morgan, J. and Yuval-Davies, N. (2004) Warning Signs of Fundamentalisms. Nottingham: The Russell Press/Women Living Under Muslim Laws.
Independent 14/9/2016 'If young Sikhs protesting interfaith marriage want to assert their religious identity, these are the battles they should be fighting.' Available at:
http://www.independent.co.uk/voices/if-young-sikhs-opposing-interfaith-marriage-are-just-asserting-their-religious-identity-here-are-the-a7296631.html [Accessed 18/11/2016]
'Islam's Non Believers' (2016) Transmitted on ITV Thursday 13 Oct 2016,
Director: Deeyah Khan
http://www.itv.com/presscentre/ep1week41/exposure-islams-non-believers
Jerusalem Online 17/11/2016 'LGBT community shocked by Rabbi's remarks that homosexuals should be killed'
Available at: http://www.jerusalemonline.com/news/in-israel/local/jerusalem-chief-rabbi-suggests-homosexuals-should-be-killed-24859 [Accessed 19/11/16]
Jouet, M. (2016) 'Why Evangelicals Like Trump: Fundamentalist approaches to evangelicalism have long fostered anti-intellectual and authoritarian mindsets' New Nation 13/5/2016 Available at: https://newrepublic.com/article/133488/evangelicals-like-trump [Accessed 10/11/16]
Kepel, G. (2004) The Revenge of God: The Resurgence of Islam, Christianity and Judaism in the Modern World. Cambridge: Polity Press.
Kermani, N (2015) Conference Speech: Peace Prize of the German Book Trade Frankfurt, Velag MVB
Ladbury, S, Allamin, H, Nagarajan, C, Francis, P and Ukiwoet, U (2016) 'Jihadi Groups and State-Building: The Case of Boko Haram in Nigeria' in Stability: International Journal of Security & Development, 5(1): 16 pp. 1–19
Available at: http://dx.doi.org/10.5334/sta.427 [Accessed 9/1/17]
Lawrence, B. (1987) Defenders of God: the Fundamentalist Revolt against the Modern Age Columbia, University of South Carolina Press
Lenin (1965) 'Socialism and Religion' in On Religion Moscow, Progress Publishers
Mahmood, S. (2004) Politics of Piety: The Islamic Revival and the Feminist Subject Princeton, Princeton University Press
M.E. Marty & R. S Appleby (1993) Fundamentalisms and Society: Reclaiming the Sciences, the Family, and Education Chicago & London, University of Chicago Press
Ekeoba, P., Makanjuola, H. and Nagarajan, C. (2016) Masculinities, Conflict and Violence Report of the Nigeria Stability and Reconciliation Programme
Available at: http://www.nsrp-nigeria.org/wp-content/uploads/2016/06/Masculinities-Conflict-and-Violence-web.pdf
Oxford Human Rights Hub 10/8/2015 'Asia Bibi's Unfair Trial' Available at:
http://ohrh.law.ox.ac.uk/asia-bibis-unfair-trial/ [Accessed 13/12/16]
Ruthven, M (1994) 'Was Weber Wrong?' London Review of Books 18/8/1994 Available at:
http://www.lrb.co.uk/v16/n16/malise-ruthven/was-weber-wrong [Accessed 18/10/2016]
Ruthven, M (2007) Fundamentalism: A Very Short Introduction Oxford, Oxford University Press
Said, E. (2003) Orientalism. Toronto: Random House.
Scahill (2016) 'Mike Pence will be the most powerful Christian Supremacist in U.S. History' The Intercept September 2016. Available at:
https://theintercept.com/2016/11/15/mike-pence-will-be-the-most-powerful-christian-supremacist-in-us-history/ [Accessed 13/1/17]
Singh, G. & Cowden, S. and. (2011) 'Multiculturalism's New Faultlines: Religious Fundamentalisms and Public Policy' Critical Social Policy 31 (3)
Varma, Dhaliwal, and Nagarajan 'Why Feminist Dissent' Feminist Dissent 2016 (1), 1 – 32 Available at: http://journals.warwick.ac.uk/index.php/feministdissent/article/view/6/17
[Accessed 10/9/2016]
Various Authors (1910) The Fundamentals: A testimony to the truth. Chicago:, Testimony Publishing Co. Available at: https://archive.org/details/fundamentalstest17chic [accessed 9/11/16]
Verick, S (2014) Female labor force participation in developing countries IZA/World of Labour Publication
Available at: http://wol.iza.org/articles/female-labor-force-participation-in-developing-countries.pdf [Accessed 23/22/16]
Westra, R. (2009) Confronting Global Neoliberalism: Third World Resistance and Development Strategies. Atlanta, GA: Clarity Press.
Mao Zedong (1927) Report on the Peasant Situation in Hunan
Available at:
https://www.marxists.org/reference/archive/mao/works/red-book/ch31.htm
[Accessed 19/11/2016]
Zubaida, S. (2015) 'Varieties of 'Islamophobia' and its targets' Open Democracy 29/9/2015 Available at: https://www.opendemocracy.net/mirrorracisms/sami-zubaida/varieties-of-islamophobia-and-its-targets
[Accessed 18/11/16]
Zia, A.S. (2009) 'The reinvention of feminism in Pakistan' Feminist Review, No. 91, pp. 29-46. Available at: https://www.jstor.org/stable/pdf/40663978.pdf [Accessed 10/11/16]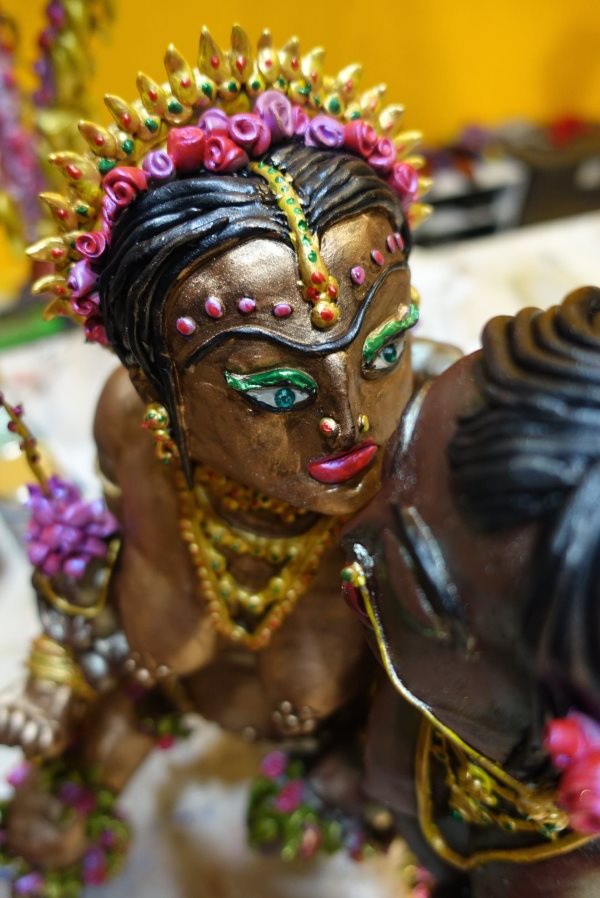 Section
Journal Issue Prep
Copyright (c) 2017 Stephen Cowden, Gita Sahgal
This work is licensed under a Creative Commons Attribution-NonCommercial-ShareAlike 4.0 International License.
Authors who publish with this journal agree to the following terms:
- Authors retain copyright and grant the journal right of first publication with the work simultaneously licensed under a Creative Commons Attribution Non-Commercial Share Alike License that allows others to share the work with an acknowledgement of the work's authorship and initial publication in this journal, providing it is not used for commercial purposes and any derivative work is shared with the same license.
- Authors are able to enter into separate, additional contractual arrangements for the non-exclusive distribution of the journal's published version of the work (e.g., post it to an institutional repository or publish it in a book), with an acknowledgement of its initial publication in this journal.
- Authors are permitted and encouraged to post their work online (e.g., in institutional repositories or on their website) prior to and during the submission process, as it can lead to productive exchanges, as well as earlier and greater citation of published work (See
The Effect of Open Access
).