Moving Beyond the Binary
Gender-based Activism in Pakistan
Abstract
This article challenges the binary framework within which women in Pakistan have been viewed, by political actors, the state, and more broadly as well, as either 'secular/feminist/godless/westernized' or 'authentic/Islamic/traditional'. It begins by contextualizing the geneology of this binary in Pakistan's colonial and political history, which has led to the state's side-lining of moderate religious voices and promotion of right-wing religious parties that suited its political objectives. Even the scholarship produced by the women's movement, which arose in response to a politicized Islamization process begun under military rule in the 1980s, inadvertently reproduces this binary as activists sought to assert a rights-based agenda and were supported by international donor funds. A shift in recent years in response to west-based international scholarship post 9/11, which focusses on the subjectivity and organization of Islamist women, has influenced work on women in Pakistan as well as a donor turn to funding faith-based initiatives. The paper then examines current gender justice movements that emerged independently at a grass-roots level, and draws attention to their effectiveness despite lack of strong linkages with either the women's movement or Islamist women. These include rights-based mobilizations by peasant women, community health workers, tribal women in the Taliban/conflict-affected north-west, and transgender activism. It ends by challenging feminists to engage more deeply with these forms of activism.
Downloads
Download data is not yet available.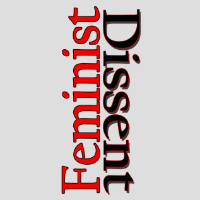 Downloads
Section
Journal Issue Prep
License
Authors who publish with this journal agree to the following terms:
- Authors retain copyright and grant the journal right of first publication with the work simultaneously licensed under a Creative Commons Attribution Non-Commercial Share Alike License that allows others to share the work with an acknowledgement of the work's authorship and initial publication in this journal, providing it is not used for commercial purposes and any derivative work is shared with the same license.
- Authors are able to enter into separate, additional contractual arrangements for the non-exclusive distribution of the journal's published version of the work (e.g., post it to an institutional repository or publish it in a book), with an acknowledgement of its initial publication in this journal.
- Authors are permitted and encouraged to post their work online (e.g., in institutional repositories or on their website) prior to and during the submission process, as it can lead to productive exchanges, as well as earlier and greater citation of published work (See
The Effect of Open Access
).