Current Issue
No. 5 (2020): Secular States, Fundamentalist Politics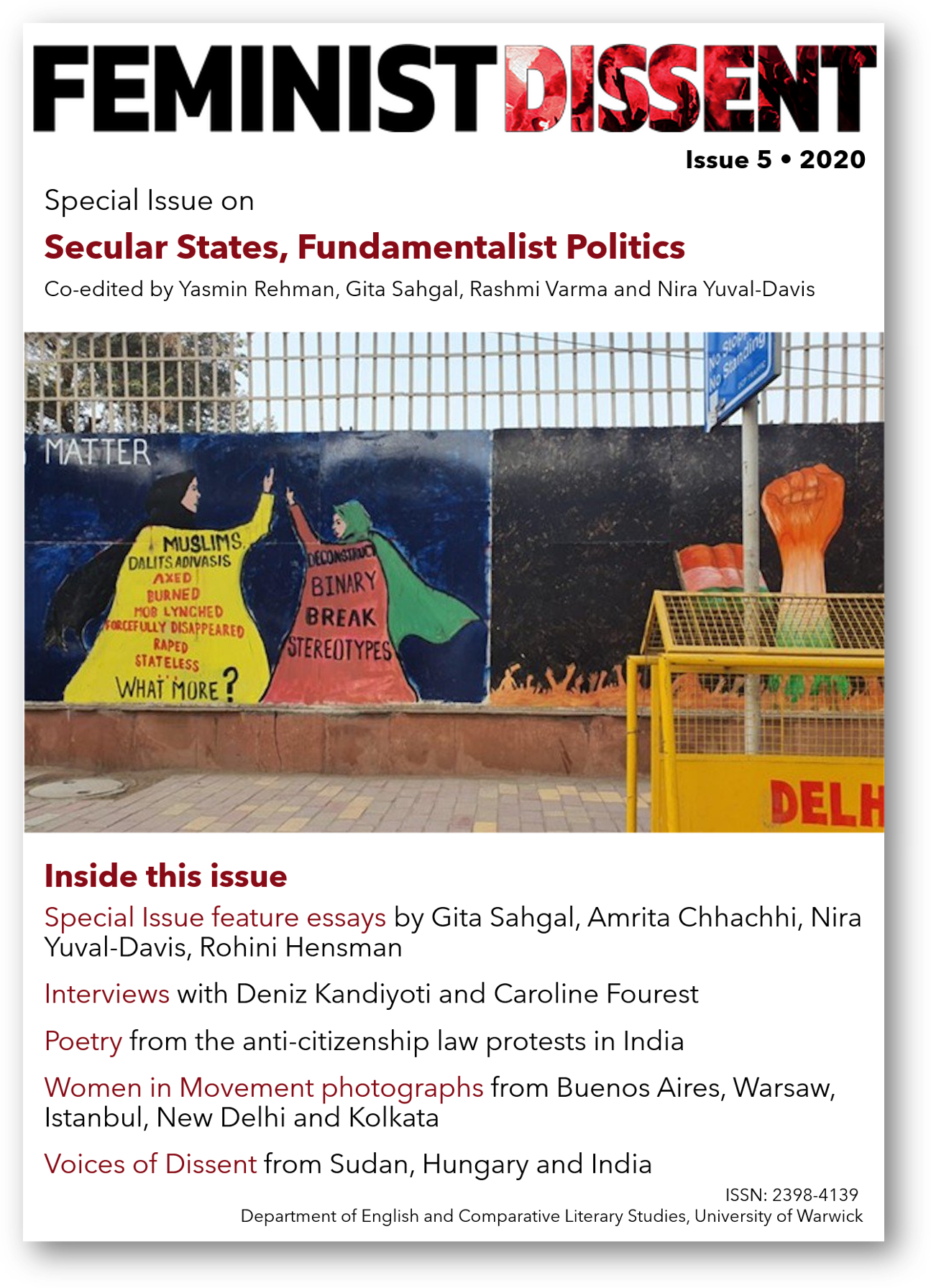 Special Issue on Secular States, Fundamentalist Politics co-edited by Yasmin Rehman, Gita Sahgal, Rashmi Varma and Nira Yuval-Davis.
Full Issue
View All Issues
Feminist Dissent aims to fill a gap in the existing literature by creating space to interrogate the multi-faceted links between historical and resurgent religious fundamentalism and gender. It further aims to open up new ways of thinking about secularism, religious freedom, civil liberties and human rights, nationalism and identity politics, anti-racism and multiculturalism, neoliberalism, and feminist resistance.
The journal is Open Access and without a fee, and is published in Summer and Winter each year.
ISSN 2398-4139