The Development of Teaching, from Covid-19 to in-person Laboratory Sessions
A Reflective Piece
Keywords:
Brookfield, reflection, tutoring, COVID-19, engagement, training
Abstract
Teachers who began, like myself, teaching during the Covid-19 pandemic have had to adapt to multiple ways of teaching to accommodate the switch in demand of the student to different styles and methods. What was once dominated by in-person classrooms of 30+ students became a mix of independent learning and tutoring. Those who started their teaching journey through online one-on-one tutoring sessions bolstering up in-person classrooms, have had to adapt to the old method of teaching with students who are used to hiding their faces and muting their microphones. In this article I discuss how my method of teaching has changed, my opinion on the importance of physical presence in a classroom and what we can learn from the teaching styles demanded by the student.
Downloads
Download data is not yet available.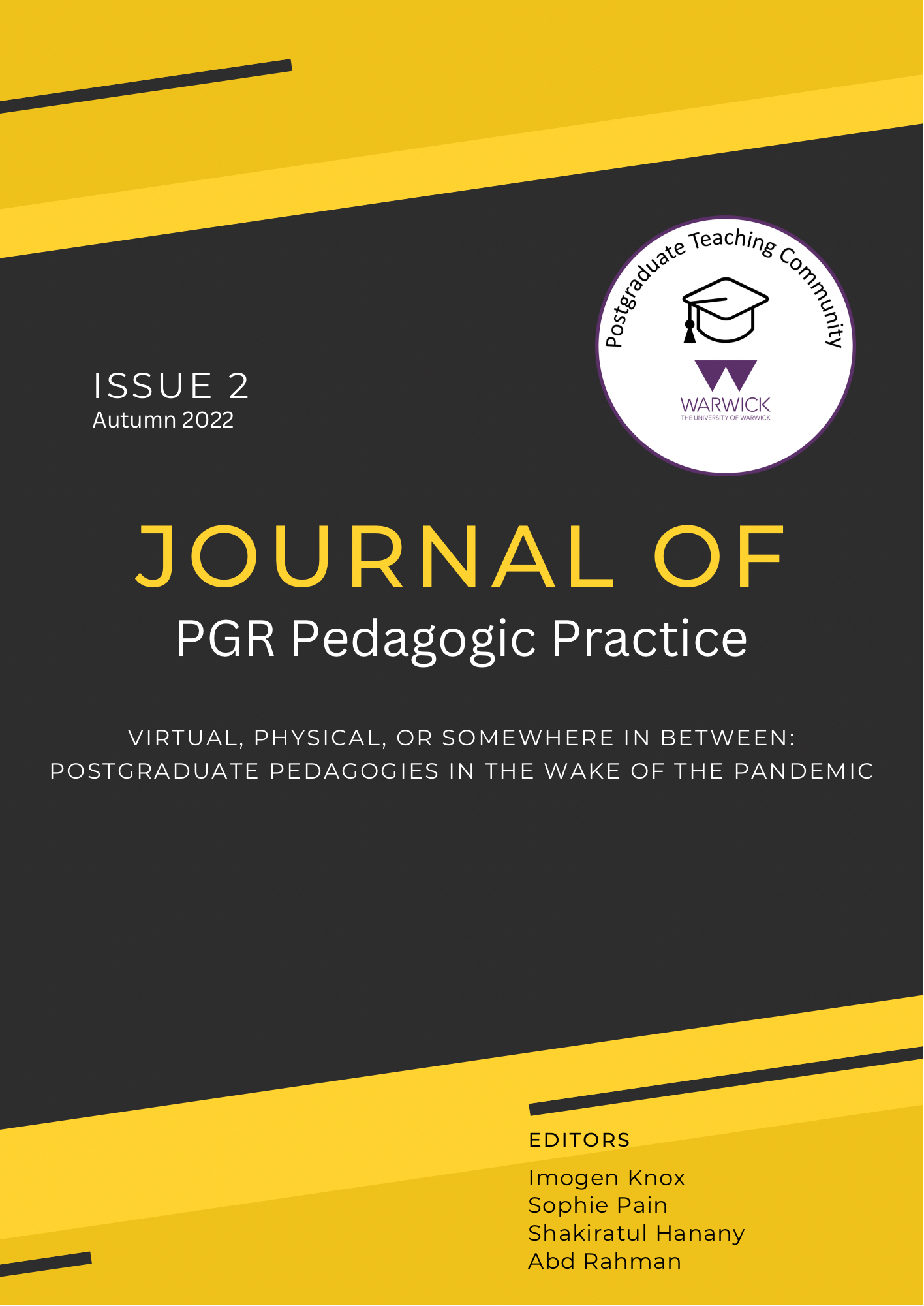 Downloads
License
Copyright (c) 2022 Tobias Slade-Harajda
This work is licensed under a Creative Commons Attribution 4.0 International License.