Digital learning experience of engineering students in the pandemic
The perspective of graduate teaching assistants
Keywords:
Digital Learning Experience, COVID-19, Engineering Students' Engagement, Digital Literacy
Abstract
During the unprecedented world crisis of COVID-19, traditional offline courses were forced to be delivered online. Most students struggled with this change of delivery approach due to difficulties in accessing online resources, overwhelming and independent work, communication and concentration, isolation and longlines issues in online learning. Therefore, providing a positive digital learning experience for students was an important concern in UK Higher Education. Graduate teaching assistants (GTAs) are an indispensable part of the teaching community at the University of Warwick to deliver modules and facilitate WMG engineering students' learning. Owing to the dual identity of student and teaching staff, doctoral researchers have a unique perspective in investigating students' digital learning experiences. As students, doctoral researchers empathise with the affective impact and physical constraints of online learning that hinder the student experience and learning. And as tutors, doctoral researchers recognise the pedagogical strategies that the digital tools enable, such as peer learning or reflection. This paper provides a reflective evaluation of how effective digital tools, and their uses are supporting the constructive alignment of learning while benefiting the student experience, such as Vevox, Padlet, and Microsoft Teams. In sharing a reflexive account of experiences with digital tools for learning and teaching, guidance is provided on how students' digital learning experiences can be improved.
Downloads
Download data is not yet available.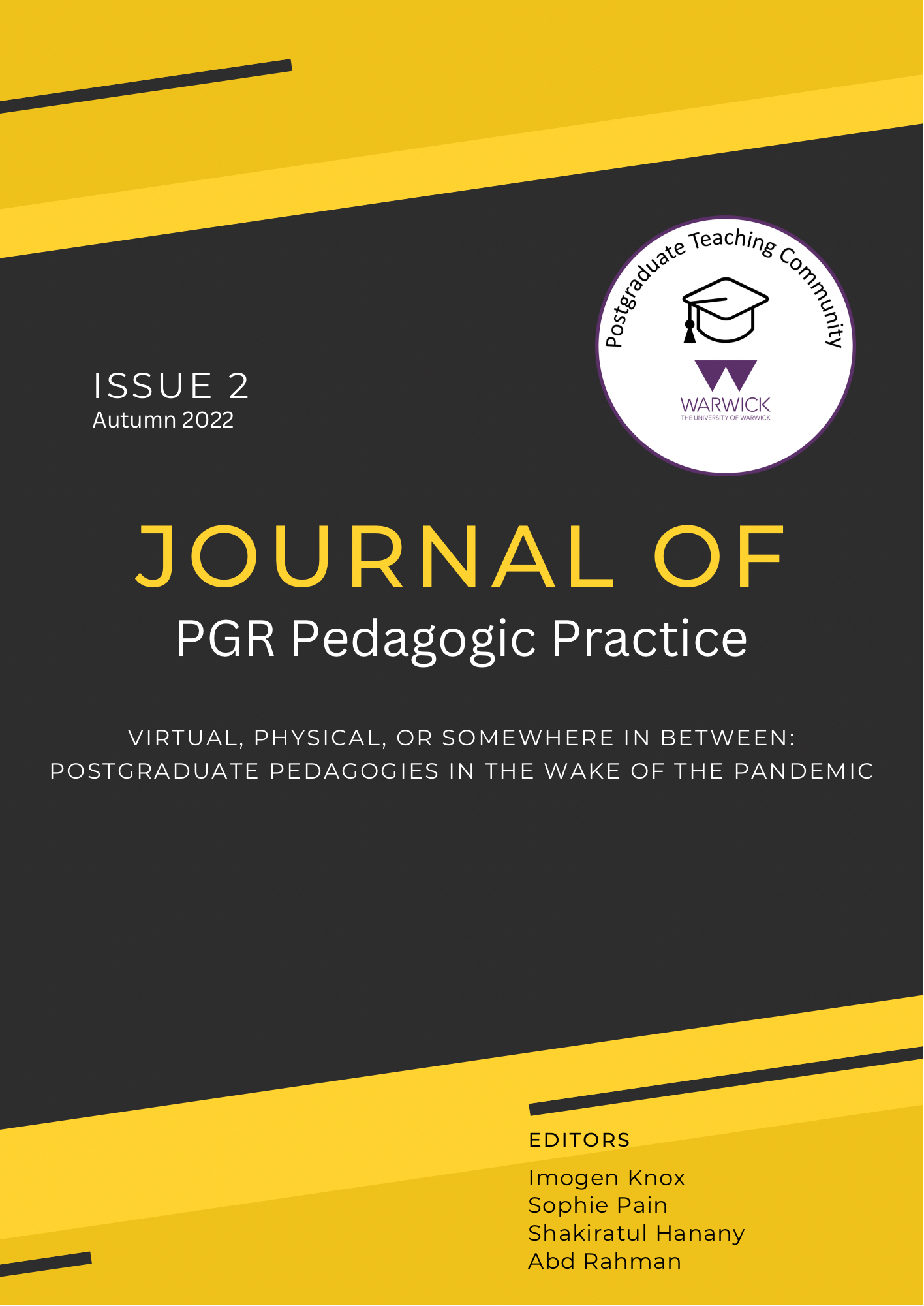 Downloads
License
Copyright (c) 2022 Di Wang, Yiduo Wang, Zhizhuo Su
This work is licensed under a Creative Commons Attribution 4.0 International License.