Enhancing Postgraduate Taught Students' Engagement
A Storytelling Pedagogical Approach in Higher Education
Keywords:
Storytelling Pedagogy, Postgraduate Taught Students, Student Engagement, reflection, constructivism
Abstract
Postgraduate Taught Students are a significant part of our student community. To enhance their learning experience and facilitate their learning more efficiently, a storytelling pedagogical approach conducted by postgraduate teaching assistants (GTAs) could be a way to accelerate this process. Postgraduate researchers (PGRs) are important members of the Higher Education teaching community as they provide a unique perspective, from both students and teaching staff. Some of them have a fresh memory of their learning experiences and thus could better understand the students' concerns. This paper reports the experience of PGRs and GTAs regarding sharing personal stories to help students understand and overcome their challenges in academic writing. The storytelling pedagogy in practice indicates a significant effect in supporting not only academic study but also students' engagement and reflection. The usage of storytelling pedagogy also aids in the concept explanation of technical elements in texts by offering succinct and tangible instances, which assist students in developing their critical thinking skills and individualised understanding of factual material.  
Downloads
Download data is not yet available.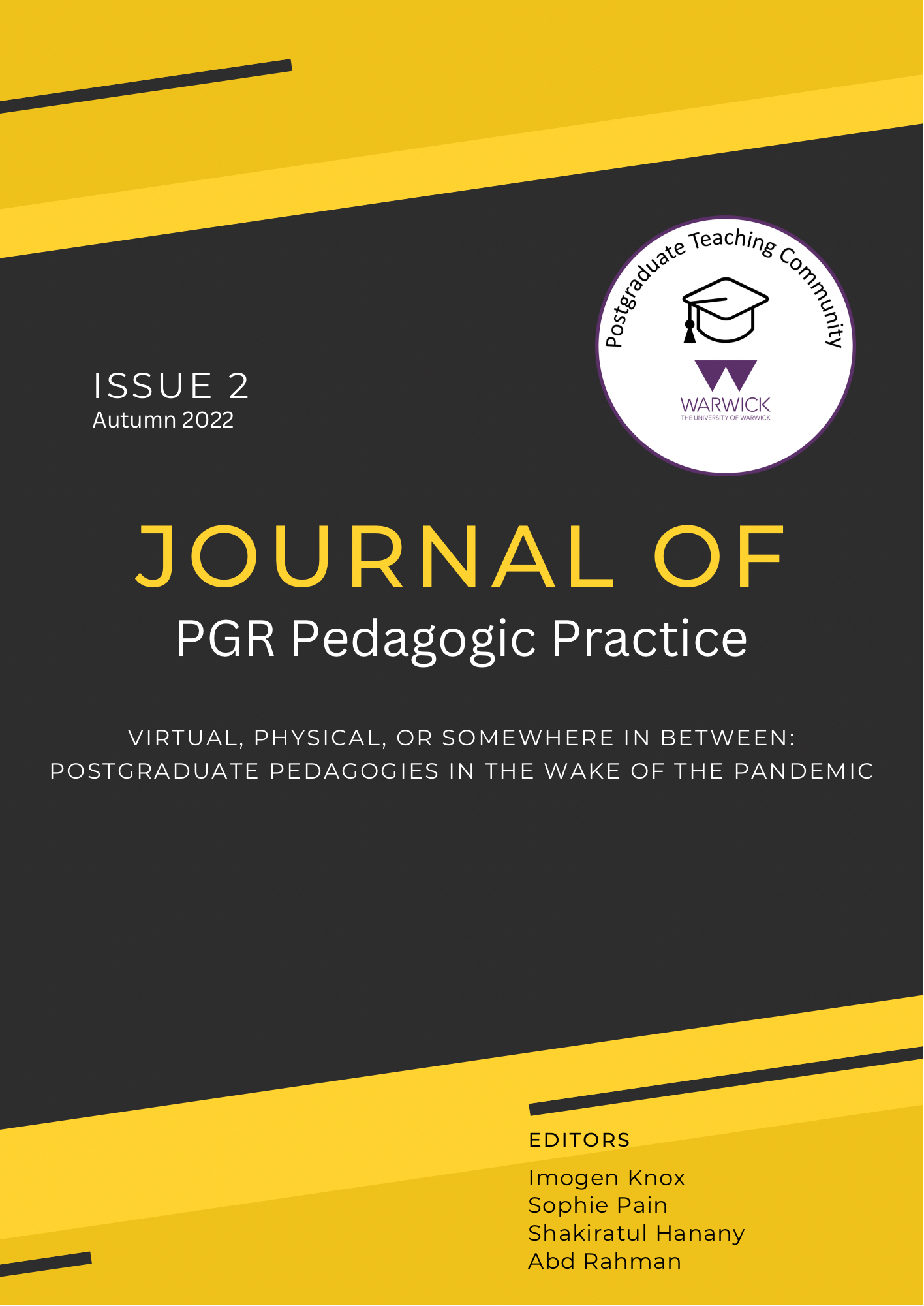 Downloads
License
Copyright (c) 2022 Yiduo Wang, Zhizhuo Su, Di Wang
This work is licensed under a Creative Commons Attribution 4.0 International License.