"omg same"
The role of empathy and near-peer teaching in PGR teaching in the COVID era
Keywords:
Relationship-based teaching, empathy, near-peer teaching
Abstract
Literature on education at all levels, from early-years to postgraduate, highlights the role of positive relationships in effective teaching. My experience of teaching undergraduates as a PGR has stressed this emphatically, especially since the start of the COVID-19 pandemic. The impacts of what many students know as "the Rona" are twofold: not only has undergraduate mental health suffered through the uncertainty and isolation of the recent years (e.g. Appleby et al., 2022; Catling et al., 2022), but the already-overwhelming workload of the academic staff primarily responsible for the education and welfare of students swelled during the transition to online teaching. Overcommitting staff even further results in reduced scope for relationship-building with students, in terms of both time availability and emotional capacity. PGR teachers, by comparison, have more flexibility and freedom to connect with undergraduates directly and in smaller groups, and the role of building relationships to support learning can fall to them. 
In this reflective account, I consider how my role as a tutor of Science, Technology, Engineering, and Maths (STEM) subjects for interdisciplinary undergraduate students allowed me to create an encouraging space for them to build relationships with me and each other. I found that near-peer teaching and the mutual trauma of studenthood in the pandemic created a strong connection where I was able to hear the students' worries and concerns, not simply about the calculus I taught but regarding their entire course structure, systemic biases affecting their experience of their degrees, and the approach of the university as a whole. 
Downloads
Download data is not yet available.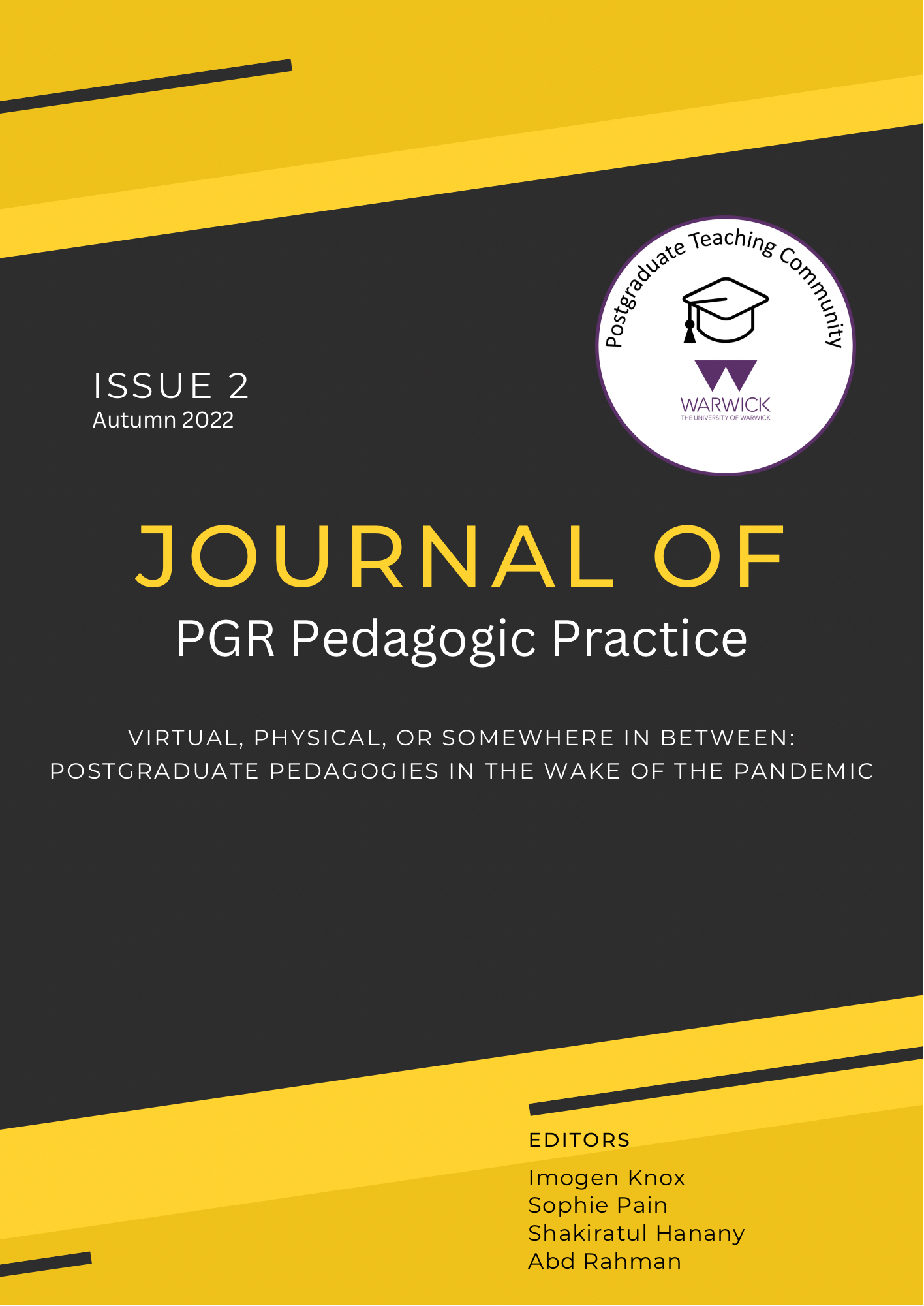 Downloads
License
Copyright (c) 2022 Fran Morris
This work is licensed under a Creative Commons Attribution 4.0 International License.