Exploring student and demonstrator perspectives of the teaching and learning provided by demonstrators during undergraduate laboratory practical sessions
Keywords:
Feedback, GTA, Higher Education, Learning environments
Abstract
Graduate teaching assistants (GTAs) such as demonstrators are integral to higher education teaching. However, undergraduate student perceptions on the impact of demonstrators to their teaching and learning is understudied. Similarly, demonstrator perceptions on the quality and value of their teaching also remains largely unexplored. We addressed both students' and demonstrators' perceptions of demonstrator teaching and learning within undergraduate Biology practical sessions at a UK research intensive university. We combine quantitative and qualitative data to explore students' ideas around where their learning and feedback comes from, and the effectiveness of demonstrators during their practical sessions. This was paired with analogous data from demonstrators derived from the same concepts, thereby helping to assess their dynamic. Most students considered demonstrators to be important for teaching and learning in the laboratory setting by delivering high quality pedagogy, creating a positive learning environment and by being their primary source of feedback. Conversely, a small number of students raised issues regarding demonstrator consistency and lack of knowledge when compared with a lecturer. Students largely considered demonstrators to have sufficient knowledge and to be more approachable than lecturers. Demonstrators also recognised their valuable contribution to teaching and learning and largely mirrored the ideas undergraduate students had about effective demonstrators. Many demonstrators believe they need to be allocated more paid time to fully prepare for teaching and maximise their potential. Finally, we reflect on lessons learnt from both students and demonstrators regarding how demonstrators can improve their teaching and how universities can support this. 
Downloads
Download data is not yet available.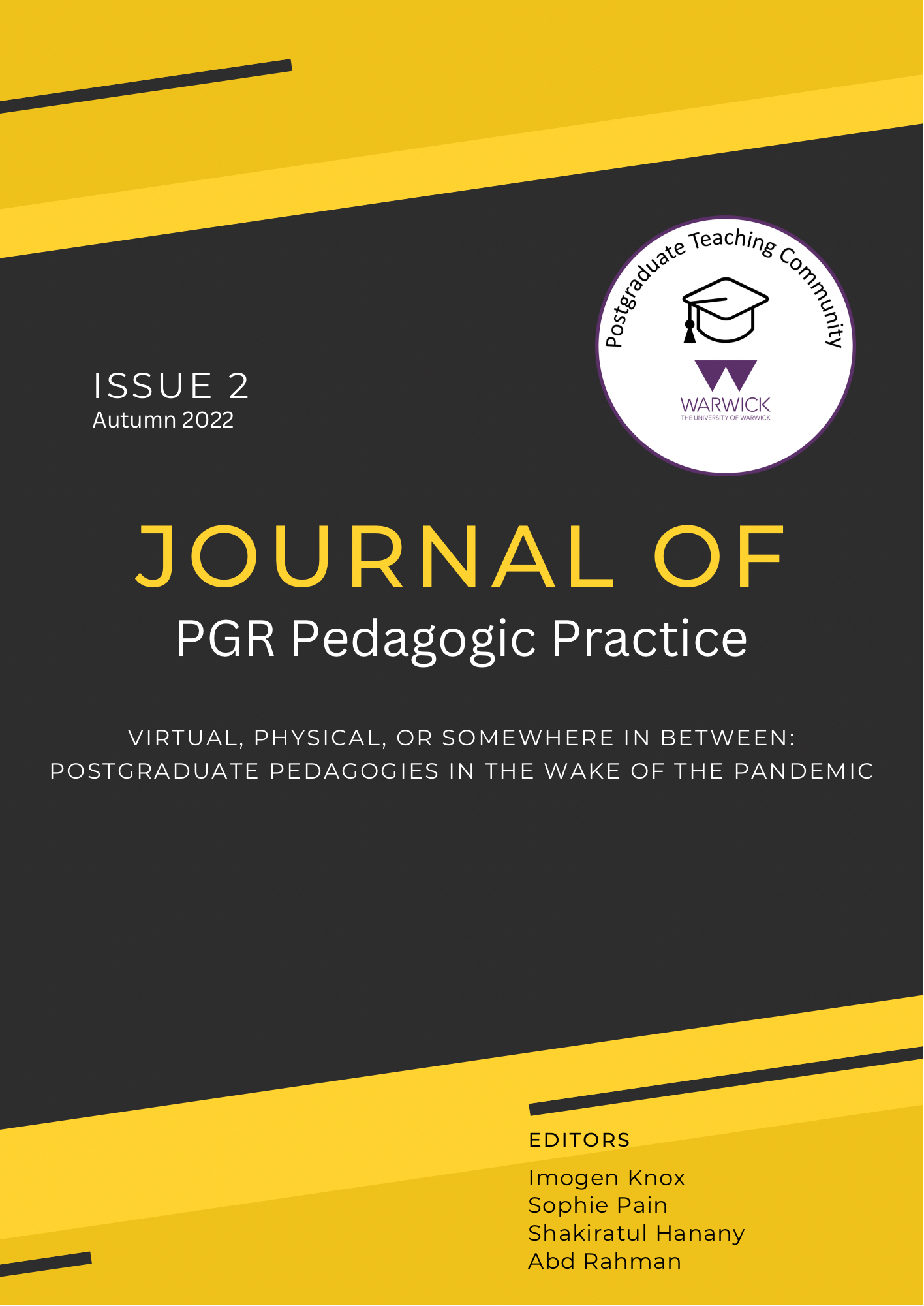 Downloads
License
Copyright (c) 2022 Vicky Palumbo, Christopher Cammies
This work is licensed under a Creative Commons Attribution 4.0 International License.